Whether your child is attending Easter Seals camp for the first time, or you're still considering it as an option for your camper, we are excited to offer a few ways you can get a taste of what camp is all about.
We all know camp is amazing, but it can be hard to tell what it looks like if you've never seen it before! No day at camp looks the same and everything is shaped by the campers there that week. Whether it's relaxing in the pool, setting a trap for the bad guy, pulling a prank on a counsellor, or scaling the climbing wall, we know it's going to be a blast!
We offer a 2 night/3 day experience to help camper's adjust to the week long summer camp session.
The New Camper Weekend is an opportunity to experience a mini camp session, especially for campers who have never been away from home before. It is also an opportunity to assess our campers needs and their suitability to our program. Parents are welcome to attend as Personal Support Workers (PSWs) for their campers for this session only. After the new camper weekend, the camp coordinators will discuss with you whether your camper will be most successful in our program with a personal support worker or not.
We welcome new campers to also come back for a full camp session later in the summer. If this is something that interests you, please select both the new camper weekend and your first choice for a full week session when registering.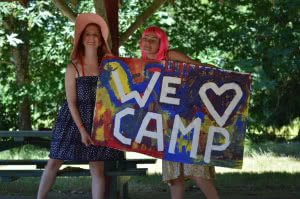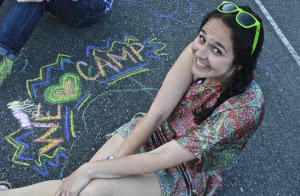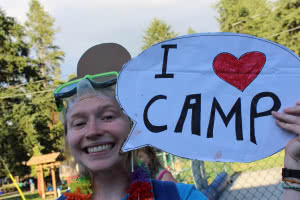 Dates for 2019
New Camper Weekend
Friday, June 21 – Sunday, June 23, 2019
3 days / 2 nights
Open to all ages (6-18) with a maximum of 30 campers
Check In Day
We have a very thorough check in process for all of our campers.
Camp Activities
We help campers challenge themselves in a safe, warm and supportive environment.
A Camper's Typical Day
We always say that no day at camp is typical – but this is what a day at camp might look like.
Typical Camp Meals and Menus
This is a sample of what your camper may be eating at camp.