#UNSTOPPABLE

®

 PAPER EGG CAMPAIGN
This Campaign Is Now On HOld
Each Spring, look out for the Paper Eggs in a store near you!
Purchase a Paper Egg in store or online to support Easter Seals' programs and services for people living with disabilities.
What is the #unstoppABLE Paper Egg Campaign?
The annual  #unstoppABLETM Paper Egg Campaign is one of Easter Seals' signature national fundraising and awareness initiatives. Part of our "March is Easter Seals Month" celebrations, the Paper Egg Campaign is a grassroots fundraising effort that brings individuals and communities all across Canada together to raise funds for Canadians living with disabilities.
Each Spring, Easter Seals corporate and business partners in cities and towns all across the country will encourage their customers to purchase colourful Easter Seals paper eggs at the store's checkout counters. Customers are asked to sign their name on the eggs which are then proudly put up on store windows and walls to create a powerful display of support. You can also purchase Paper Eggs online at www.paperegg.ca and send a personalized Easter Seals Spring e-Card to your family and friends.
Funds raised through the Campaign enable Easter Seals to deliver a variety of programs and services for Canadians living with disabilities.
WIN prizes with the 2020 Paper Egg Campaign social media contest!
It's easy to take part! Between March 16 and April 12, 2020, post a photo of yourself – with your signed Paper Egg – on Facebook, Twitter or Instagram with one of the following hashtags: #PaperEgg, #EasterSeals, and/or #unstoppABLE, for a chance to win $25 Booster Juice gift cards!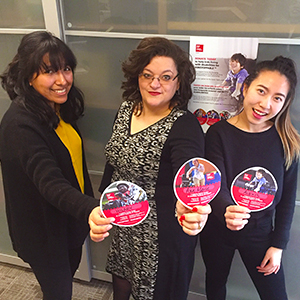 Easter Seals will pick one random winner every Monday during the campaign (March 23, March 30, April 6, and April 13, 2020). Each lucky winner will receive a $25 gift card to one of our campaign partners, Booster Juice!
Post your photos on all 3 social media platforms to increase your chances of winning! The more photos you post, the greater your chances of winning. So get cracking!
Can't find the Paper Egg at your local store? You can still take part with the digital version of the Paper Egg Campaign!
Send a personalized spring e-card for your family and friends by purchasing virtual eggs!
Purchase a dozen eggs or buy the whole coop by making a donation to Easter Seals for $20, $50 or in any amount you'd like. Click here to make the donation.
You will be then have the opportunity to select one of our three unique Spring e-Card designs, customize your message, and send as many of the spring e-Cards cards as you'd like.
Buy Eggs In Store
Paper Eggs can be purchased at these participating retailers: