#UNSTOPP
ABLE

®

 PAPER EGG CAMPAIGN
Support Canadians with disabilities.
THE #UNSTOPPABLE® PAPER EGG CAMPAIGN IS OVER FOR 2023 – COME BACK NEXT YEAR!
*Campaign dates may vary at certain participating locations.
What is the #unstoppABLE Paper Egg Campaign?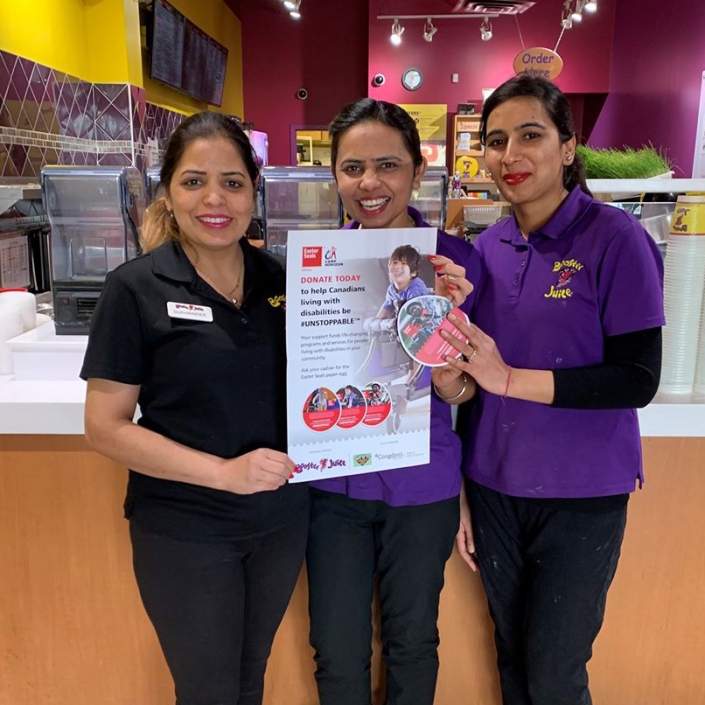 Each Spring, communities and businesses all across Canada rally together to raise funds in support of Canadians with disabilities through the annual Easter Seals Paper Egg Campaign.
During the Paper Egg campaign period, Canadians are invited to purchase a Paper Egg that is available at checkout counters at participating
retail stores, restaurants and other businesses across BC. They can write or sign their name on the Paper Eggs, which the stores then put up on the store's walls and windows to create a powerful display of support and solidarity for people in your communities with disabilities.
All donations raised through the Paper Egg campaign in each province helps to fund transformative and life-changing programs and services for local children, youth, and adults in the province who are living with disabilities: enabling them to fully realize their potential and be #unstoppABLE®.
You can also show your support and raise awareness about the campaign by posting a photo of yourself with your signed Paper Eggs on your social media profiles with the hashtags #PaperEgg and #EasterSealsBCY!
THANK YOU for supporting the Paper Egg – #unstopp
ABLE

® Campaign!
---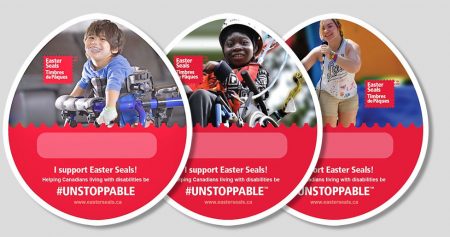 Where to buy your eggs in BC:
March 13 – April 9, 2023 
Can't get to or find the Paper Eggs in your local stores?
---
Download special Paper Egg campaign colouring sheet for kids!

Support the Paper Egg campaign by downloading any or all of our special colouring sheets!