Join Our Camp Team
Looking for a rewarding and meaningful opportunity? Join our team and help us create magic for children and adults with disabilities.
Easter Seals camp staff are a group of dedicated individuals that come together with one common goal – giving campers the best week of their summer! Staff gain a vast amount of experience as we provide a 3:1 camper to staff ratio, which is significantly larger than the 8:1 or 10:1 that you'd find at other sleep-over summer camps.
You'll also find the impact of working with Easter Seals goes beyond one summer.
"If you're looking to create lifelong friendships with likeminded people, who share a love of the outdoors, recreation, and supporting others, then this is the job for you. Most of my closest friends I have met at camp, and many of us travel across the world to visit one another!"
"Meals and lodging are included, making it fantastic for students looking to make money over the summer!"
"You'll gain a vast amount of experience in programming, personal support, and many other areas to help you succeed in your career."
"Camp is great for stepping outside your comfort zone, building confidence, and challenging your ideas of what you can do! I always feel the most myself when I am at camp."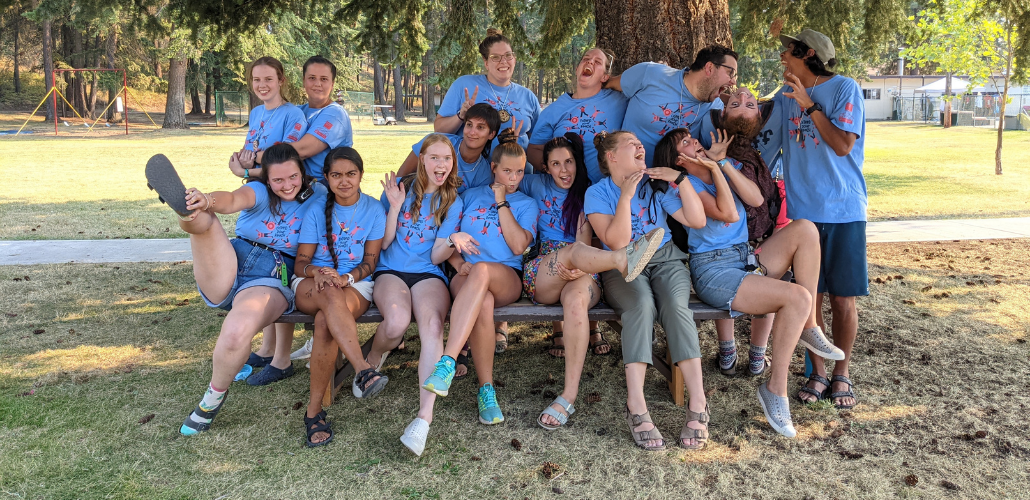 Volunteers
Camp volunteers provide assistance to staff and campers where needed. We're looking for enthusiastic people who are looking to give back to their communities, gain experience and provide staff and campers the help they need to make it their best week! Click here for more details.
Staff & Volunteer FAQs
Have more questions? Check out our FAQs.