Easter Seals Camp@Home is a unique camp experience that allows for children, youth and adults to have personal, genuine camp connections online. Through interactive, fun and social online activities and programs, campers of all ages and diverse abilities learn with trained counsellors through role-playing game adventures, crafts, drawing, cooking and more.
2024 Summer Camp Dat
es & Pricing
Campers
Virtual camp is a place where campers can explore and develop their abilities in a safe, warm, fun and supportive environment, with weeks being divided into specific age groups. Campers will be assigned a "Buddy Group" and have their very own counsellor for the week. They will meet virtually for various activities both in large all-camp groups and in their smaller Buddy Groups with the option of choosing which activities they would like to do. **Please note – campers will need to have a form of technology that allows them to access the video conferencing program Zoom.
Counsellors
Whether in activities together as a big group or in smaller group sessions, campers will have an experienced counsellor present at all times. Through live video streaming, counsellors lead discussions, offer mentorship, and cheer on campers during activities.
Activities
With a set daily schedule, campers will log in alongside their peers for engaging programming and social connection each day. Kids will be assigned a "Buddy Group" and counsellors will lead many of the loved traditions of camp, such as camp fire sing-a-longs and our famous Talent Show and Kangaroo Kourt.
Camper Kits
One week before camp starts, your camper will receive a Camper Kit filled with all the supplies they will need to do the weekly activities. Each week's activities will follow a different theme and may include various materials for arts and crafts projects, books, games and more.
All Sessions are Facilitated By
Experienced Camp Staff
Looking for more to do at home?
Check out our list of online resources, media hub and social groups.
Stay up to date with news & information about EasterSeals@Home programming. Sign up for regular emails right to your inbox.
Have a question about Virtual Camp? Send us an email.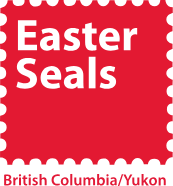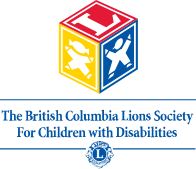 Easter Seals BC/Yukon is a service of the BC Lions Society For Children With Disabilities.
We acknowledge Easter Seals provides its services on the ancestral, traditional and unceded territories of the Coast Salish and Okanagan Peoples.​
©Easter Seals BC/Y | Design by Caorda