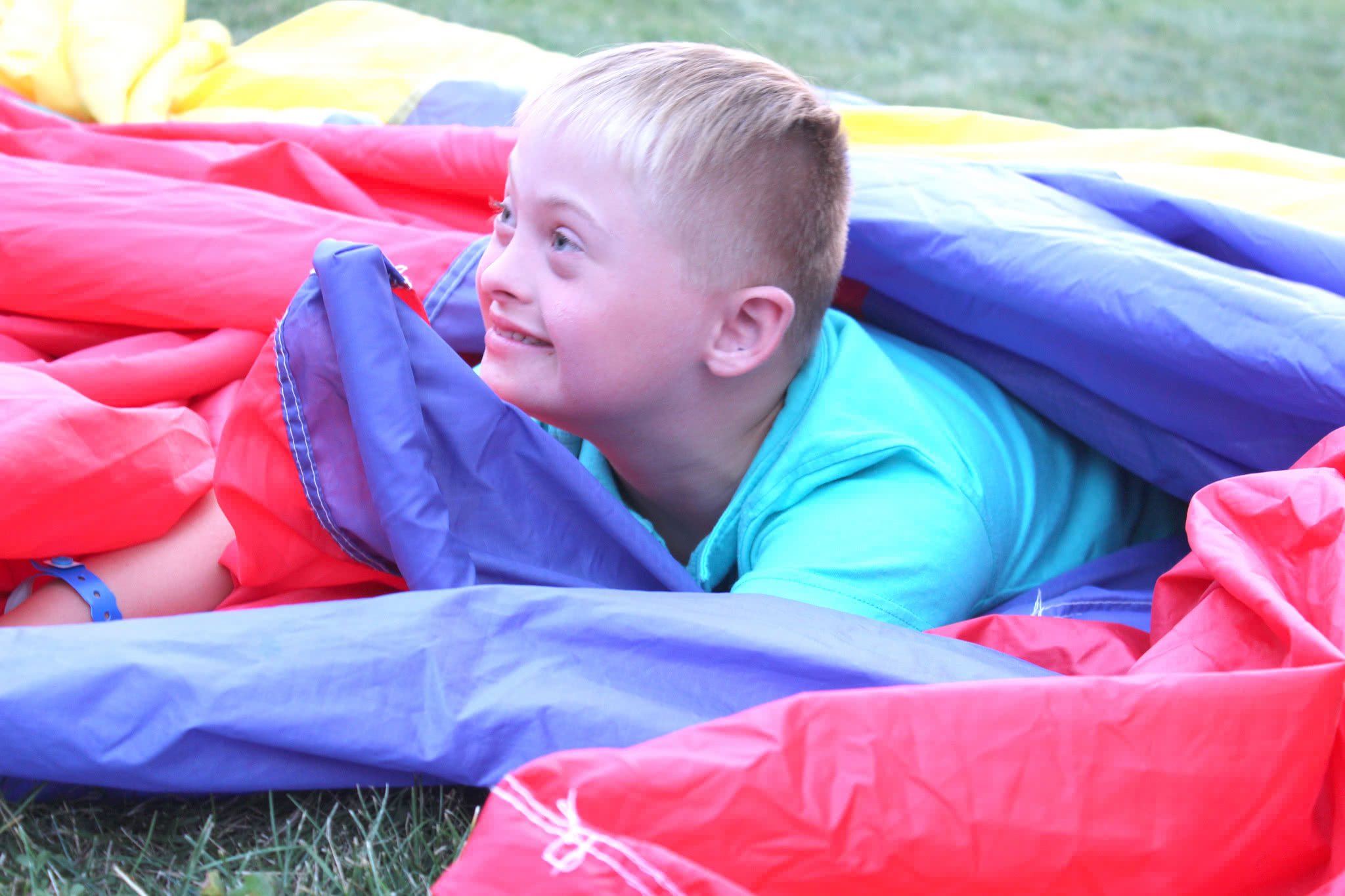 Reimagining the future of Easter Seals
November 28, 2017
Dear Supporters,
For 65 years, the BC Lions Society for Children with Disabilites and Easter Seals BC/Yukon (Society) have worked tirelessly to raise funds in support of thousands of families with children with disabilities through many highly-valued programs and services.
We would like to take this opportunity to express our gratitude to all supporters for their generosity, expertise, and unwavering commitment in bringing positive change to the lives of so many children and families. We could not have done it without you.
While we have decades of successes to celebrate together, we also have to recognize that, in recent years, the charitable landscape has changed dramatically. Today, we all face rising costs, aging assets, large capital expenditures, technological advances, declining philanthropic giving and reduced government support. We must evolve and adjust in order to ensure the Society can continue to support individuals with disabilities, not just today or next year, but for decades to come.
Over the last nine years, the Society was very fortunate to have benefited from large bequests, government grants, and the sale of assets to fund our camp program and Easter Seals House. The revenue from general fundraising and community support, including contributions from Lions Clubs, would not have been enough to fund the full operations. In fact, without the additional benefits each year, the Society would have experienced an average loss of more than $1 million per year, which is precisely what has happened in 2017. Therefore, in the short term, the Society will need to reduce operations and our spending in order to cover the shortfall. However, even with this adjustment, the Society's expenses remain higher than its revenues, which is no longer sustainable.
As many of you know, our Easter Seals camp program only operates five weeks per year per camp and, at this time, the Society does not have adequate funds to operate all three summer camps. The cost to run one camp for five weeks (each one is 20 acres in size and of varying ages) is between $700,000 – $900,000 per year. Due to the variety of needs of our campers, we require more staff, nurses, accessible facilities and equipment, and specialized meal plans, which makes our costs much higher than other camps.
We are a charitable organization and since we do not currently have the necessary funds, we have had to make the very difficult decision to suspend the camp programs at Shawnigan Lake and Squamish for summer 2018. We will continue to operate Camp Winfield and encourage interested campers to apply there. Registration opens on April 1, 2018. The process remains the same and spots will be filled on a first-come-first serve basis.
It is critical at this time for us to pause in order to reimagine a new model on how to operate our programs because our current one, in today's charity landscape, is no longer working. We understand that this will be disappointing to our camp families and supporters and, for that, we are very sorry. This is a last resort. Our camper families are very precious to us and we remain a Society dedicated to enriching the lives of children with disabilities.
Our Board of Directors and Management have spent recent months conducting careful research and analysis, and have developed a new five-year strategic plan which enables the Society to reimagine our services, programs and revenue sources. We recognize that if we make even better use of the Society's valuable property, we can service more individuals and make a bigger impact on the region.
Today, more than ever, we need your help. As we begin to formalize our new strategic plan, we need your help in assessing options to help MORE individuals with disabilities. Please consider joining one of our planning committees. We also require your financial help to fund kids from Vancouver and Vancouver Island who want to attend Camp Winfield, and to support families who stay with us at Easter Seals House. Demand for Easter Seals services and programs hasn't stopped, in fact it is growing. Again, we need your help.
In 2018, we will commemorate the 50th anniversary of our camp program with a celebratory fundraising campaign and will immediately begin planning our future.
While as difficult as these decisions are today, we hope that you agree that it is our responsibility to steward donor dollars carefully, preserve our assets, help an even greater number of individuals with disabilities, and build a new plan together.
While Society has grown and evolved over the last 65 years, the commitment to our mission has remained unchanged. As our valued supporters, we look forward to keeping you updated in the coming months, and it is our hope that we can continue to count on you to help us reimagine a future where all people with disabilities will benefit from Easter Seals BC & Yukon. If you'd like to help, send us a note at: Reimagine@eastersealsbcy.ca
Our journey together is just getting started.
Sincerely,      
Charlene Krepiakevich
President & CEO           
Craig Munro
Board Chair
https://www.eastersealsbcy.ca/wp-content/uploads/2018/05/36157004252_61c3346634_k.jpg
1365
2048
Easter Seals BC and Yukon
https://www.eastersealsbcy.ca/wp-content/uploads/2022/01/75th-Horizontal-Logo-Design-ES-Logo-1.png
Easter Seals BC and Yukon
2018-05-07 22:33:13
2018-06-07 22:57:38
Reimagining the future of Easter Seals