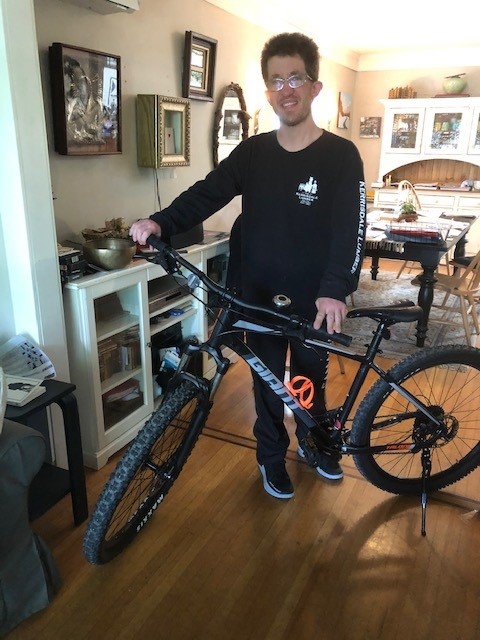 It's day 7 of the #12DaysofCampmas and we'd like you to meet Casey. Casey has been attending Easter Seals Camp for over 20 years. Casey is now 31 and has decades of great camp memories.
"I really loved the counsellors, I kept in touch with one of my first counsellors Will, that's special. I love getting to know the counsellors and having conversations."
Although Casey loved camp it was hard for his parents Liz and Doug at first. "I remember standing outside the pool where we left him with his dad peeking in to make sure he was ok. Doug finally dragged me away! Casey had been a bit dubious, but after that first experience there was no way he was ever going to miss camp. The goodbye song as the campers leave was a favourite for all of us. Casey would talk about his great counsellors for weeks after camp." Liz, Casey's mom.
Casey also loves the camp songs. "I love all the songs we sing. They were great fun. I had a great time at Easter Seals, and since I was 10 years old it has always been a great time. There is lots of stuff to do there, great swimming, different games we played and the big swing. Camp is just so welcoming, when you enter. Everyone is so excited to see you."
Liz, Casey's mom shares, "For us it was lovely to know Casey was safe and loved while giving us some time to relax and enjoy."
We are so happy to share stories like these of our longtime campers that truly become part of the family. We can't wait to see Casey back at camp!
If you'd like to help campers and families like Casey's you can visit https://bit.ly/12days-of-campmas