Meet Marco Pasqua.
Weighing only two pounds, ten ounces, Marco was born three months premature in 1985. He was soon diagnosed with Cerebral Palsy and began his early childhood both shaped and defined by his wheelchair. Then Marco attended Easter Seals Camp. Little did Marco know when he was greeted at Easter Seals Camp for the first time at the age of five, his experience here would set the path for his future. At camp, Marco wasn't the only one with a disability and he wasn't defined by his wheelchair. Instead, it was a place where he was encouraged to push himself beyond his idea of 'disability' and learn to adapt the world around his abilities.
"Being around other kids like me made me feel like I wasn't alone. Everyone was encouraged to take pride in and use their abilities to the fullest."
Marco spent the next ten summers at camp swimming, canoeing, playing wheelchair basketball and performing in talent shows, helping him to develop skills, confidence and a sense of independence. He also made friendships that extended beyond the weeks at camp and gave him a feeling of understanding and community that he hadn't found elsewhere.
Camp leads the way.
"I do a lot of keynotes, presentations; I speak at a lot of panels. I'm honoured to take my speaking ability as a presenter and utilize that in a role as an accessibility consultant with the Presidents Group on a two-year term. It's been a really exciting role so far."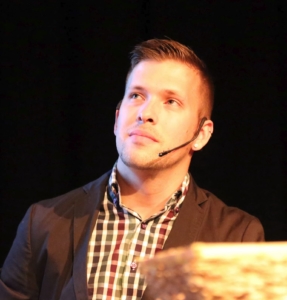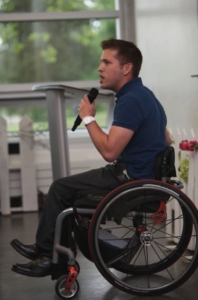 Today Marco says Easter Seals Camps influenced his passion for inclusivity and helping others. He uses the values taught at Camp about overcoming hurdles and fulfilling your dreams to propel his life and career. Marco now works as an advocate for inclusivity and is an active spokesperson for numerous disability organizations across Canada. The confidence and passion for life that he started developing at camp at age five, has been his guiding force throughout his career.
For the past six years, Marco has been running his own business as a motivational speaker. Last year, he began a contract as an Accessibility and Inclusion Consultant with the Presidents Group, a network of business leaders focused on increasing employment for persons with disabilities across British Columbia.
Marco Pasqua – #Inspirational Speaker, CCO at RealityControls, #Entrepreneur, #Accessibility & #Inclusion Consultant for AccessEmployers and HuffPostCanada columnist