CENTURY 21 raises $27,000 at Poker Tournament for Easter Seals Camp Winfield
A total of 110 participants took part in the 8th Annual Texas Hold 'Em Charity Tournament hosted by CENTURY 21 Assurance Realty Ltd. in Kelowna.
The event raised $27,000 to help fund Easter Seals Camp Winfield near Kelowna. Since 1968, Camp Winfield has provided an overnight summer camping experience for children, teens and young adults with physical and/or intellectual disabilities.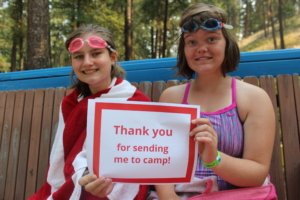 "We are proud to be part of a community like Easter Seals, that supports people with disabilities and gives them an opportunity to live, learn, work and play within their own communities," says Anna Carbone, co-owner of CENTURY 21 Assurance Realty Ltd. "Each year our office rallies together to raise funds to send kids to Camp Winfield. These camps are so important to the development of kids with diverse abilities. It puts a smile on their faces and ours!"
CENTURY 21 Assurance Realty Ltd. is a long-time supporter of Easter Seals, with their C21 Kids To Camp Program. Over the last 8.5 years, CENTURY 21 Assurance Realty Ltd. has raised over $335,000 and continues to demonstrate their support through local philanthropic events that help raise awareness of Camp Winfield. Select Realtors make donations with the sale or purchase of a home through the CENTURY 21 Closing Gifts for Kids program.
In addition, Easter Seals was awarded $3,850 recently by 100 Women Who Care, Kelowna.
It all began with a nomination by Anna Carbone and Amanda Westrheim with subsequent support from other female Realtors at CENTURY 21. 100 Women Who Care in Kelowna is a group of local women who are committed to raising funds for local community causes.
"The CENTURY 21 family in Kelowna sets the gold standard for charitable giving and we are beyond thankful for all of their hard work and dedication," says Lisa Beck, President & CEO, Easter Seals BC/Yukon. "Through their generosity, more kids living with disabilities will get the opportunity to experience the power of Easter Seals Camp Winfield – a place that instils confidence, boosts self-esteem and changes a life forever."
For more information about the C21 Kids to Camp Program and make a donation, please visit www.C21KidstoCamp.ca.