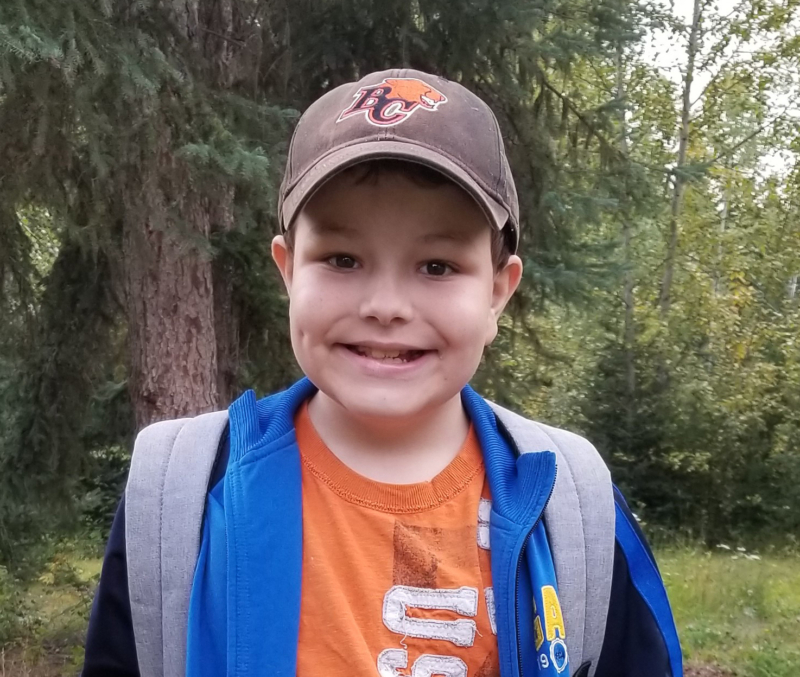 Before Nathan even entered this world, doctors knew he was going to have some struggles. 
Struggles that would keep his family travelling back and forth from Quesnel to Vancouver regularly. Struggles that would force his mom Lauren, to learn how to administer dialysis at home to her baby boy. Struggles that would result in a kidney transplant in a two and a half year old. But also struggles that would give him a second family and a home away from home at the Vancouver Easter Seals House.
Six months into Lauren's pregnancy, doctors noticed a problem in utero with her son's kidneys and sent her to Vancouver. At eight months along, they decided to induce her, and Nathan was born a month premature with a very rare disorder called "Prune Belly Syndrome". With only 1 in 40,000 babies born with it worldwide, there was a lot of unknown for single mom, Lauren. While she went back and forth between Easter Seals House and the hospital, her Dad, David, and her two year old son, Alex, lived at Easter Seals House with her for two months.
Within a month of going home, further kidney failure brought Lauren and Nathan back to Vancouver to begin dialysis treatments. The type of dialysis Nathan needed was not done by anyone at home in Quesnel, so after a few more months at Easter Seals House, doctors decided to train Lauren on how to administer the treatment herself so they could go home. After a week of training and practicing, Lauren and baby Nathan were sent home, and for two years, Lauren hooked Nathan up to his dialysis machine every day.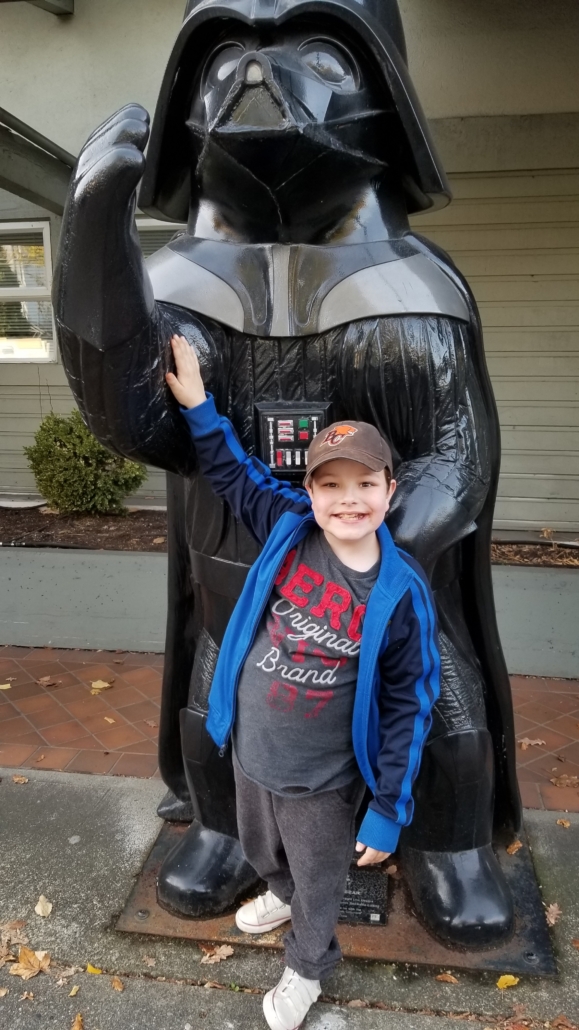 When Nathan was two and a half, he and his grandfather, David, came to Vancouver so David could get trained on administering dialysis to help his daughter. But instead, some other good news came – there was a kidney for Nathan. The silver lining on the dark cloud of Prune Belly Syndrome, was that Nathan's abdominal condition left him with enough space to receive an adult kidney, without having to wait until he reached the normal height and weight requirements.
Now, six years later, Nathan and his family continue to stay at Easter Seals House when they come for checkups every three to four months. The anti-rejection medication he has to stay on lowers his immune system, so Lauren particularly appreciates Easter Seals House's focus on the cleanliness and sanitation of its 49 suites. Lauren says she tells anyone coming to Vancouver for medical reasons to stay at Easter Seals House because of its affordability, its proximity to hospitals and grocery stores within walking distance, and the amazing staff who have gotten to know them personally over the years. Lauren says the staff makes the House feel like family and makes it a true second home.
As for Nathan, he's a typical eight year old boy who likes to play video games and go to the playground. He has a collection of stuffed animals and has an adorable running joke with Easter Seals House staff about 'stealing his teddy'. He's playful and smiley, and until he lifts his shirt to show you the new brace on his stomach that helps build his abdominal muscles, you would have no idea what he has gone through in his short life so far.
Lauren says it looks like Nathan will need another kidney transplant soon, but she's hoping it can wait until summer so he doesn't have to miss any more school. This surgery would bring them to Vancouver for about a month, and he already misses enough days just for his regular follow up appointments.
Nathan and his families' travels to Vancouver won't be ending anytime soon, but thanks to generous donors like you, they know that they always have their second home waiting for them when they get back.
https://www.eastersealsbcy.ca/wp-content/uploads/2020/01/Nathan-Photo-2-cropped3-e1580151079500.jpg
677
800
Easter Seals BC and Yukon
https://www.eastersealsbcy.ca/wp-content/uploads/2022/01/75th-Horizontal-Logo-Design-ES-Logo-1.png
Easter Seals BC and Yukon
2020-01-27 18:52:32
2020-01-27 18:57:42
Before Nathan even entered this world, doctors knew he was going to have some struggles.