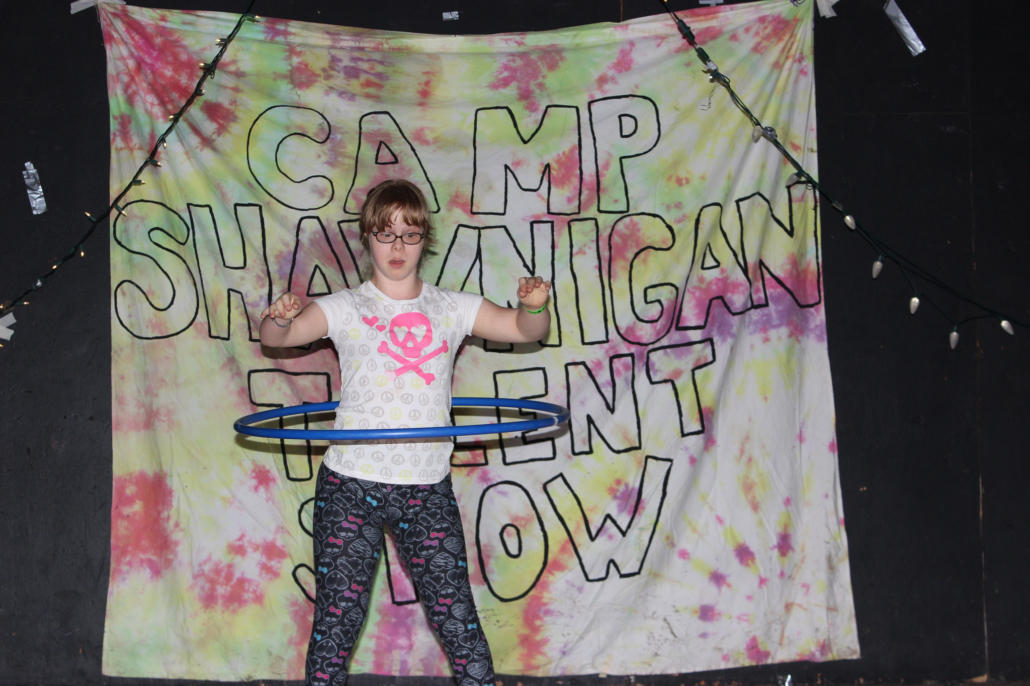 Can you believe it's already day 4 of our 12 Days of Campmas? Today we're introducing you to our Easter Seals camper Aviv.  
"I love going to Camp Shawnigan and being on my own for a week! Camp means being independent, seeing friends and meeting new people and trying new things! I also really like the Zoom Camps and I am doing the Compass Program and learning about being an adult! I feel proud! I am working on having conversations, not being too shy and talking more." ~ Aviv, age 24. 
 Aviv is one of our many of our campers who join us throughout the year for other programs such as Compass and online classes. Continuing to build on the skills and development throughout the year is important for social connection and learning, so participants can take part in their communities in a positive light.   
And Aviv has done just that! She is a Folk Artist and loves to make needlepoint and acrylic pictures.  
 "I have solo art shows in Victoria and sell my artwork on my website avivshappycrafts.vistaprintdigital.com. I also have artwork in Gallery Shows.  I want to make pictures that will help people to feel HAPPY and to SAVE our HOME the EARTH!"  
Aviv – thank you for making us happy!
If you'd like to help campers and families like Aviv's you can visit https://bit.ly/12days-of-campmas