For some guests, they have to travel 2400km to meet their medical needs. And when they do, Easter Seals House is here to welcome them with open arms.
Marusia, and her son Callum, are one of our families that see Easter Seals house as a home-away-from-home, even when they are so far from home. In fact, Marusia has to travel as far as 2,400 km away from her home, to reach Easter Seals House.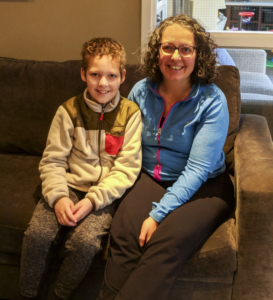 Easter Seals House has been a home-away-from-home for Callum and his family for many years. And it's not just once a year they visit. Callum and Marusia make the journey two to three times a year. Sometimes his twin sister and younger brother, make the long journey with them, to accompany Callum to his appointments with neurologists and specialists at BC Children's Hospital. You see, Callum needs specialized treatment for epilepsy that he can only find in Vancouver. The travel and treatments are so tiring, which is why Easter Seals House is such an important part of their journey. Having an affordable, friendly and convenient place to stay can make the world of difference. 
"We've been here with Callum and his siblings, and when Callum has appointments at BC Children's Hospital. It's just two blocks away which is really handy," mom Marusia says. "Sometimes the waiting time between appointments can be 4 to 5 hours, so having Easter Seals House close by allows us to have a place to come to and allows Callum to have the naps he needs."
The medication Callum takes makes him sleep more than 12 hours a day making it extremely difficult to not have him nap between appointments. And while Callum is sleeping, his siblings can take advantage of the lounges on each floor, which have televisions and fully equipped kitchens.
"It would be a totally different experience for us if we were staying in a hotel. Eve

ry time we meet a family and have connected with them. We see them around town now and are able to connect with families that are going through a similar situation as us. It's a wonderful place and we're very grateful it's here," says Marusia.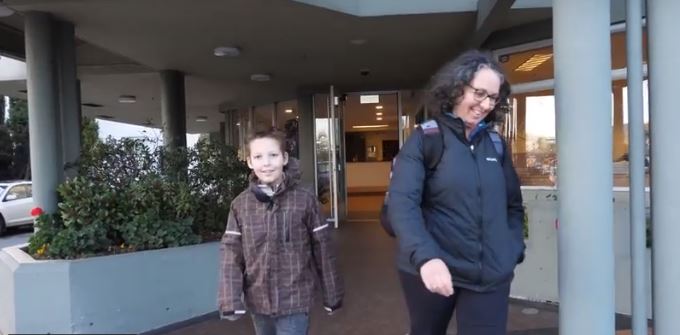 So, when families get to the point where they have to travel a long way for medical care to meet with doctors and receive treatments that aren't available to them in the Yukon, they want to know that they can stay in a place that is comfortable, accessible to the hospitals and affordable.
Easter Seals House has 49 individual double occupancy suites with a full kitchen and is like an apartment in the city. Families like to stay at the House because it also gives them autonomy they may be looking for. They can cook on their own if they have compromised immune systems or special dietary needs. It's really homey and inviting.
Thanks to you, guests like Callum have a home away from home.
Every gift you give makes a difference. Every gift you give matters, so whether it is $35, $65 or any amount you can spare – there are kids and families who will be so grateful.