For parents of a child with a disability, caregiving can be 24 hours a day, seven days a week. It's emotionally and physically demanding, with many different pieces that go into planning and maintaining care.
Now imagine a child who couldn't go to summer camp because of the challenges of caregiving. At Easter Seals Camps, that's not the case.
"The quality of care, the compassion and the kindness of the staff that they have at Easter Seals camps is absolutely incredible," says Nansey, mother of Tina who has Cerebral Palsy and has been attending camps for more than ten years. "They select and hire the most capable, dedicated and enthusiastic bubbly personalities."
Easter Seals camps have a three-to-one camper-to-staff ratio, a 24-hour medical team on-site, and camp counsellors trained specifically to work with persons with physical and cognitive disabilities between the ages of six to 49. Disabilities vary from autism, development delays, anxiety disorders, Down Syndrome, Cerebral Palsy, epilepsy, and ADHD, among others.
"Over my years I've seen staff arrive wondering how they can impact the lives of each camper and leave changed forever from the experience," says James Gagnon, Director of Camp Programs and Facilities at Easter Seals. "There's something bigger than all of us at camp. There's a magic in the air."
"As soon as you come through the gate to the property you feel welcome and you can just feel the energy throughout the camp. The first time we arrived we were excited and nervous at the same time, but you leave knowing that everyone is going to have a wonderful time," says Nansey.
That's when the magic happens. A combination of training, experience, love, fun, friendship, and independence turns one week of camp into the best time of campers' lives.
"Campers and families, understandably arrive at camp with some anxiety and trepidation. No one can predict what is involved or how things will turn out in any new situation. Now add to that a disability and a camper who may have never been away from their primary caretaker, and that uncertainty is intensified," explains Gagnon.
Easter Seals camps are fully inclusive and accessible, so any child or adult with a disability can attend and participate in any activity. All activities and sports are designed for individuals with disabilities, including wheelchair sports and leadership training. There are also talent shows, swimming, campfires, arts, crafts—every activity you would see at any summer camp.
"Going to camp feels like coming home for Tina. It's just a beautiful thing," adds Nansey. "It really is the absolute highlight of her year. She talks about it months before and for months afterwards. She has so much excitement for the whole week because she gets to celebrate life and enjoy it."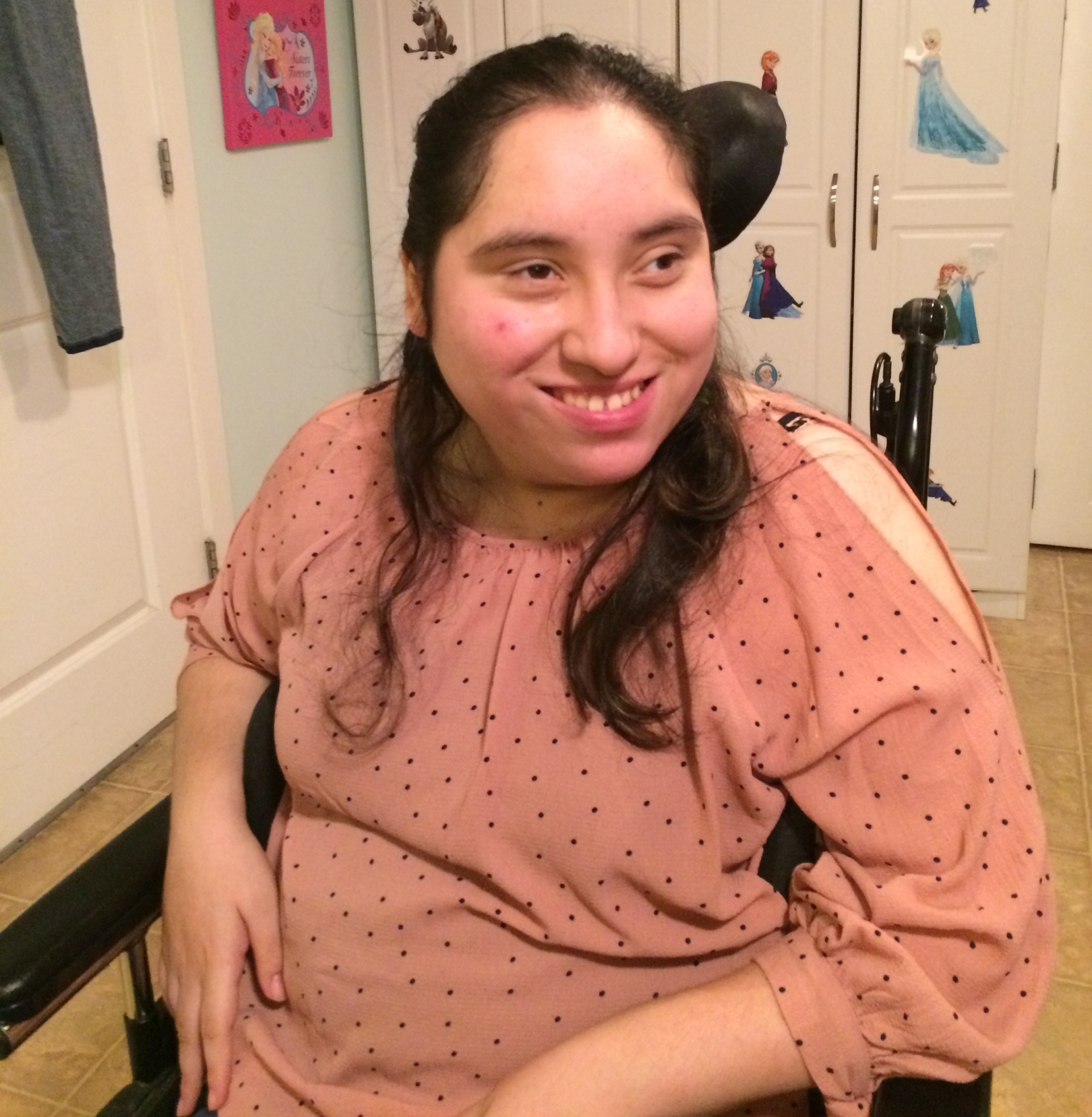 Tina also expanded her camp experience with Easter Seals into the winter months and takes three to four online programs a week, plus week-long virtual camps in the summer. One-hour classes run late afternoons and early evenings during weekdays and incorporate music, art, dancing, fitness, and social interaction. Over the summer, online camps run weekly from 9 a.m. to 3 p.m. and incorporate most of the same activities as in-person camps, plus include a camp kit delivered to each camper.
"Going online during the pandemic was a blessing for Tina and our family," says Nansey. "We were so grateful to how quickly Easter Seals pivoted and created more opportunities for Tina and other people with disabilities. It's a beautiful thing to listen to everyone laughing and having fun together."
Online programming opened many doors to those with disabilities who could not attend in-person camps. They continue to be a lifeline for so many who come to connect, laugh and play with their peers safely. "You could not create enough programming to sign us up for. We do it all," adds Nansey. "It's been a wonderful opportunity to be able to do three to four Easter Seals activities and classes during COVID and not worry about the stress to take her out of our home."
"The biggest thing camp does is give me piece of mind I can't even describe. Whether it's a week away, or a one-hour class, I am so happy that Tina has time that is just about her. It gives her an opportunity to break away from the life with a disability and her routines at home that are all about her care."
This year, Easter Seals celebrates 75 years of helping children and adults with disabilities live their best lives. What started as a simple transportation service for children with disabilities by the Vancouver East Lions Club in 1947 has evolved to meet the changing needs of communities today, including a 49-suite house for medical accommodation in Vancouver.
You can help Easter Seals make lives better for another 75 years with a donation at www.eastersealsbcy.ca