At the age of two, Dayton was diagnosed with Leukemia and spent three years coming to stay at Easter Seals House. Like many families who live outside of Vancouver, battling cancer and receiving treatment means traveling.
When Dayton was first diagnosed at the age of two, he and his mom, Racheal, spent a long nine months living at the Easter Seals House. Away from the usual support system Racheal would rely on during a difficult time, she had to deal with a heart-breaking diagnosis, an infant daughter and a brand new city.
Fast forward three years and the Easter Seals House is a second home to Racheal and Dayton.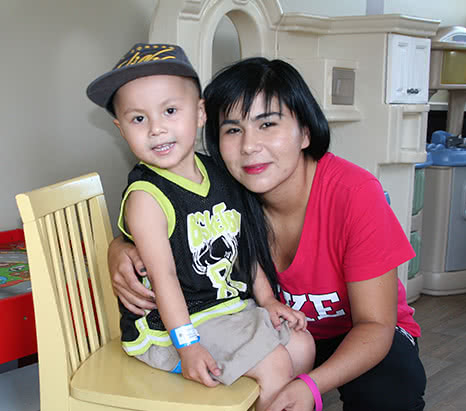 Dayton is friends with all the staff, knows where the toys are kept and like all kids – runs the show.
We are so happy that chemotherapy treatment has finished for Dayton, but when he comes to Vancouver every three months for his checkups, the Easter Seals House is here for him and his family to stay.